But you definitely need to do this if you want to see 10 times more than when traveling to any other country.
You don't believe us?
In no other country in the world except
for Costa Rica the tourist wouldn't be able to see up to 5% of all animals and plants of the planet in one trip. It's almost 500,000! flora and fauna representatives. And all this in one trip. The wild nature - the forests and jungles!
Instead of lying on a beach, you can swim in two oceans (Pacific and Atlantic), lie on the snowy white, gold or even black volcanic sand
Hearing a deep guttural sound of howlers or the rustling of leaves, be sure that the numerous flocks of monkeys are now directly above you
Rise to the slopes of active volcanoes
(there are 118 here!), or watch the lake in the crater of a 300 meter depth
Take a walk through the wild jungle, and see huge iguanas and stunning boas. Or look at a giant seven-meter crocodiles or two-meter turtles weighing a ton
Do you want to see rivers and lagoons with turquoise blue water? The sight is truly overwhelming!
You will be able to see hundreds of different and bizarre animals the existence of which you were not even aware
Visit any of the 74 nature reserves and see 10 species of forest and more than ten thousand species of plants
Or go fishing and catch a huge sailfish and 600 kilogram marlins more than four-meter long
Take a dip in the hot springs surrounded by tropical gardens. Enjoy mud baths
You will see hundreds of frogs of all possible colors: poisonous orange, turquoise, green, bright blue and many others. You'd be surprised, but many of them live on trees!
Stroll through the hanging bridges, laid over the tropical forest at an altitude of over 120 meters! This is the height of the skyscraper
Watch flocks of hammerhead sharks and giant 10-meter whale sharks, black dolphins, humpback whales and huge killer whales
Uncover the secrets of caves 200 meters depth, watching the stalactites and stalagmites formed 15-20 million years ago
And of course you'll get familiar to a variety of birds species. Costa Rica boasts the fact that its territory is the place for 10% of all bird species in the world!
Admire the mountains, valleys, lakes, forests, bio-parks and 50-meter waterfalls
In addition to the already described animals you can also see pythons, raccoons, deer, tapirs, coatis, possums, coyotes, lots of reptiles, armadillos, black panthers, jaguars, pumas and red macaw
The list can be infinite, but in short you will find more than 10,000 species of plants, 6,000 species of butterflies, more than 894 species of birds, 1,600 species of fish, more than 175 species of amphibians, more than 225 species of reptiles, 120 species of snakes, more than 250 species of mammals, 100 species of frogs, 150 species of bats and many many other species
---
In this natural diversity it becomes very difficult
to choose from a huge number of opportunities for active recreation - over 50!
And all this is only a small part of reasons why you should
spend your vacation in Costa Rica!
Oh, and we almost forgot!
Of course, you will be offered the best hotels and service!
Top 12 evidence of
the foregoing:

Costa Rica is the happiest country in the world.
Travel Channel

The best place to explore the wild nature.
Channel Fox

Third place in the top 5 best places for vacation around the world. Travel and Lesuire

The first place - the most popular place for adventure trips. Trip Advisor

The first place - Best Latin or South American country. Travel Pulse

The first place - the most popular place where the environment isn't harmed. Trip Advisor

The first place - the most romantic place in the list of the best places in the world for a honeymoon. Readers' Choice Awards

Manuel Antonio Park - one of the 12 most beautiful national parks in the world. Revista Forbes

The first place - Costa Rica received a Crystal Apple as the best place in the world. Apple Vacations

The best place in central and southern America. Travel Weekly Readers Choice

Fourth place in the top ten world's reefs. National Geographic

Costa Rica won 9 awards at the main tourist Prize World Travel Awards
Why you should go to Costa Rica with us,

and not with any other company:
---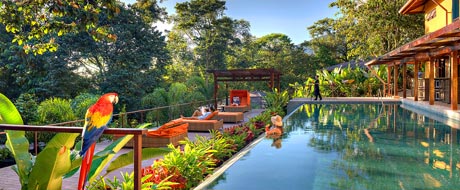 We are the host company, located directly in Costa Rica. So we know about this country at least ten times more than any travel agency to which you will come. For example, few of the agents will tell you that coming on vacation to Costa Rica in one hotel rather than a couple, you are guaranteed to spoil your holiday and lose your money. And this is only one of the nuances.
---
Internet is full of package offers that are identical and infinitely boring. We do not sell boring programs, all the tours are carefully prepared and you will enjoy the unique trip.

Before the offer we check everything with professionals. They work as researchers, ethnographers, cultural scientists and historians to ensure that your meeting with the new place will show you something unknown and unusual, and helps you to "dive" into it and look at the world through different eyes.

Our tours offer the opportunity to relax, gain new experience and knowledge, with a high-quality service, immersing you in the unusual conditions that maximize the knowledge of the country.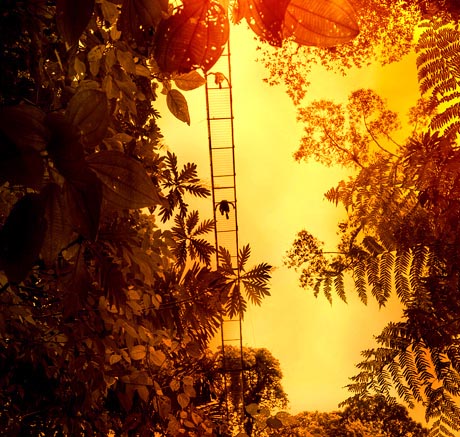 ---

When planning your holiday with us, you are ensured that you will get a tour for the lowest price without charge from agencies and tour operators.
---
Unlike travel agents, who will try to lure you to the office and quickly get your payment for the tour, we can prepare and adjust the program as much time as you need, making any changes, taking into account all your wishes and budget.

---

When discussing your tour, you do not need to spend time on trips to the agency to confirm or correct the program. Everything can be done online. And you will get an answer directly from the host company in Costa Rica, without losing time to forward messages from us to the travel agent, from a tour operator to the agency, from the agency to you
Why choose us rather than any other

company from Costa Rica:
Working with small companies, who are working with no employees, where all functions are performed by the director himself, or his relatives, and luring by low prices, it's important to understand that such a company can just "forget" about you turning off the phone after the payment is received.
Many novice agencies work with no licensed and trained guides.
Not being experts in the touristic area, they can't make good programs and routes. In consequence of that the tourists get tired, and instead of a unique holiday, they have only frustration and fatigue.
Because of the desire to earn more, many companies are cutting back on service (transfers, guides, excursions). Because of that the tourists get poor service and not optimized travel routes.
They don't answer the phone, email, it's hard to find them. All this affects the speed of the decision making process and in most cases lead to lost profits of the agencies.
Working with companies specializing in several directions, the final companies heavily overpay, but it also leads to a loss of customers.
Our company Ruscosta Costa Rica Destination Services has excellent long-term reputation, dozens of recommendations from tour operators. The Ministry of Tourism of Costa Rica recommends us as a leader in the tourism sector. We are a member of the Chamber of Tourism and the Association of the Institute of Tourism.
All our guides are licensed by the Ministry of Tourism of Costa Rica to carry out their activities, perfectly know the country to show tourists the most interesting, and most importantly, have years of experience and in love with their job.
Our tours are well planned, so your customers can get acquainted with all the main attractions of the country, they will be comfortably accommodated in the best hotels and have a chance relax.
We are customer-oriented company. Our objective is to provide high quality service. We offer exactly what customers want to get.
We offer Skype and phone numbers for urgent communication, so you can find us 24 hours a day. Any question or problem can be solved instantly, there is no need to write letters and wait for a response. We guarantee you quality and operational advice on the selection of the tour.
We are the company that is located directly in Costa Rica. All our activities are concentrated only in this area.
We can communicate in any language, which will be convenient for your company.
We appreciate all customers - from small travel agencies to large tour operators. We are ready to serve the single client and a whole charter.
Why our words can be trusted:
Our company - Ruscosta Costa Rica Destination Services, has been repeatedly recommended by the Ministry of Costa Rica as an expert in consultations with the international press holdings.
We have participated and assisted in the filming of a variety of TV programs, including
federal TV
channels.
The company has proved itself by a high level of service at public events, meeting and implementing protocol services.
Our customers - state officials, artists and celebrities.
We have letters of appreciation from the leaders of the tourism industry.
Contact us and we provide you with free personalized program directly from Costa Rica.

If you have any suggestions - write them in the comments and we will make your ideas come truein a unique journey. Or we offer you great collective and individual programs.

Be sure we will find a solution for any budget at the lowest prices.
Ruscosta Costa Rica Destination Services
(506) 2231-0915
Costa Rica, San Jose, Pavas, De la primera etapa Plaza Mayor, 100m este y 25m norte, Planta Alta